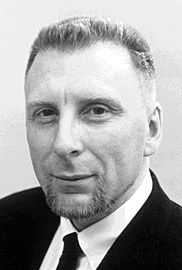 VW Bro. Trevor W. McKeown is our Grand Lodge webmaster, Masonic Bulletin editor, library and archives curator, chairman of the Library and Archives Board of Trustees, Representative from the Grand Lodge of the District of Columbia, and Grand Historian since 2005. He served as Grand Steward for 2001-2002. A short biography is available here.
This website has been frequently cited in print, its images reprinted, and its scholarship credited. See references and comments.
Webmaster's photo album
---
The man in the black hat on 15 October 2011: briefly fashionable. Culture Serf A cure for insomnia: Trevor W. McKeown reads "A history of Freemasons Online."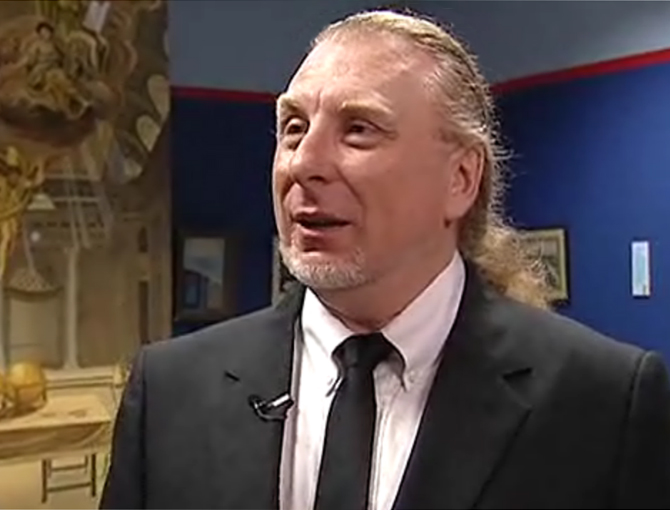 Trevor W. McKeown was interviewed on 15 September 2009 in a light-hearted response to Dan Brown's novel, The Lost Secret. A link to the CBC National with Peter Mansbridge can be found HERE.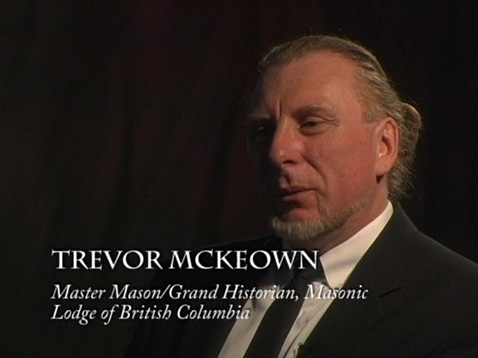 Trevor W. McKeown briefly appeared in the DVD production Riddles in Stone (2007). His reflections on documentary filmmaking are available HERE.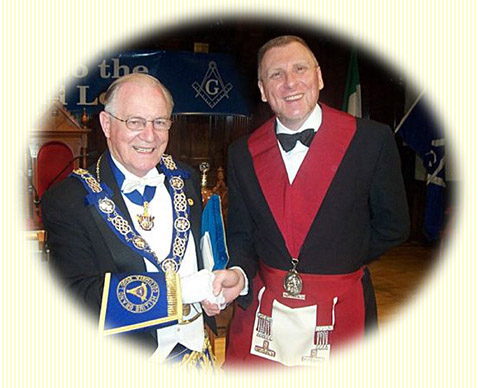 Grand Master for 2001-2002, MW Bro James C. Gordon and VW Bro. Trevor W. McKeown at the Annual Communication in Victoria, BC on June 21, 2002.