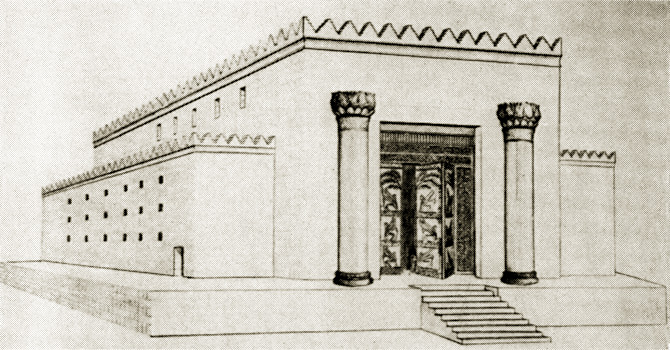 King Solomon's Temple Stevens model reconstruction of the Temple of Solomon, as drawn by specifications prepared by Professor W. F. Albright and G. Ernest Wright.
KING SOLOMON'S INDEX
G. Ernest Wright, Biblical Archaeology, Philadelphia, 1957, pp. 136-45, pp. 136-45. Cited Alex Horne, King Solomon's Temple in the Masonic tradition London : The Aquarian Press, 1972. pp. 56, 85. illust. plate facing p. 128, courtesy of American Schools of Oriental research. hc 352pp.