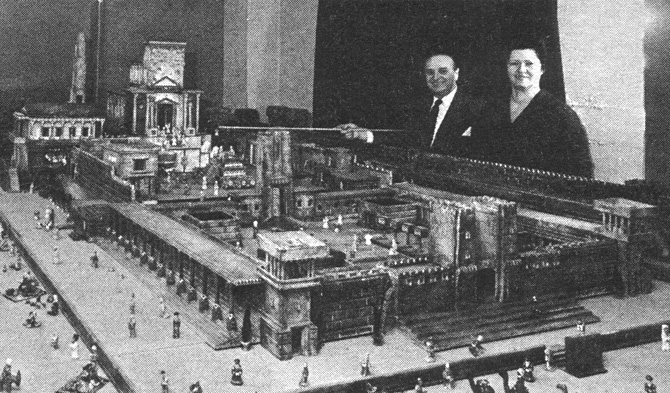 King Solomon's Temple Researched and designed by Lazare and Suzette Halberthal, this 20 ft. x 20 ft. model was displayed at the 96th Annual communication of the Grand Lodge of Quebec. First presented on television in January 1966, it was on public show at McGill University's Hall of Divinity and then in the Memorial Room of the Masonic Temple, Montreal.
KING SOLOMON'S INDEX
The New Age Magazine, January 1967 p. 39-41, cited Horne p. 55.