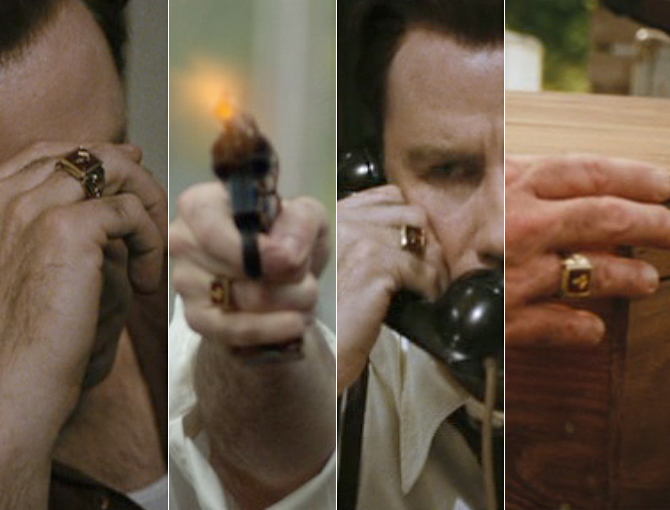 John Travolta, as Detective Elmer Robinson, wears what appears to be a masonic ring.
Lonely Hearts (2006)
Nassau County Police Detective Elmer C. Robinson is shown in several scenes wearing what appears to be a masonic ring. [00:07:00], [00:49:13], [00:50:10], [01:30:40] The story is based on the director's grandfather who was responsible for the apprehension of two murderers who, between 1947 and 1949, are believed to have killed as many as 20 women. Lonely Hearts (2006) Directed by Todd Robinson, written by Todd Robinson. John Travolta, James Gandolfini, Jared Leto, Salma Hayek, Scott Caan, Laura Dern, Michael Gaston, Bruce MacVittie, Dan Byrd, Andrew Wheeler, Alice Krige, Dagmara Dominczyk, John Doman, Bailee Madison, Ellen Travolta. 108 min. Germany | USA, English, Colour, Dolby.
FREEMASONRY IN FILM