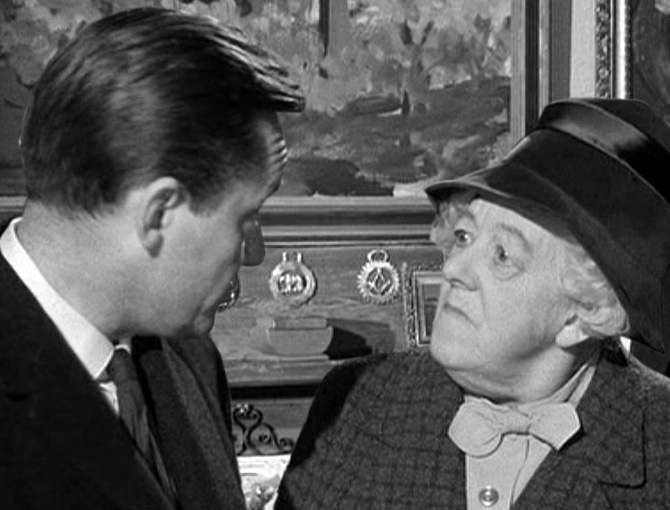 Charles 'Bud' Tingwell and Margaret Rutherford.
Murder at the Gallop (1963)
Charles 'Bud' Tingwell as Inspector Craddock and Margaret Rutherford as Miss Marple stand in front of a fireplace which displays a square and compasses horse brass. [00:24:00]
CINEMA INDEX

Directed by George Pollock. Agatha Christie (novel), James P. Cavanagh (screenplay). Margaret Rutherford, Stringer Davis, Robert Morley, Flora Robson, Charles 'Bud' Tingwell, Gordon Harris, Robert Urquhart, Katya Douglas, James Villiers, Noel Howlett, Finlay Currie, Duncan Lamont, Kevin Stoney. 81 min. UK, English. Black and White, Mono.