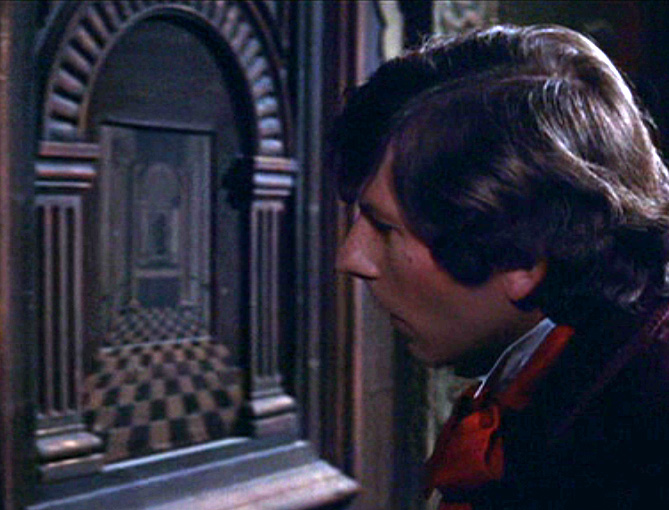 Roman Polanski
Dance of the Vampires (1967)
Polanski opens a heavy door decorated with a wood panel reminiscent of masonic symbols: an arch, a keystone, and a checkerboard flooring framed by two pillars. [00:51:00]. Compare this with a similar wood panal in The Affair of the Necklace (2001).

Dance of the Vampires (1967). Directed by Roman Polanski, written by Gˇrard Brach and Roman Polanski. Jack MacGowran, Roman Polanski, Alfie Bass, Jessie Robins, Sharon Tate, Ferdy Mayne, Iain Quarrier, Terry Downes, Fiona Lewis, Ronald Lacey, Sydney Bromley, Andreas Malandrinos, Otto Diamant, Matthew Walters. Also Known As: The Fearless Vampire Killers or Pardon Me, But Your Teeth Are in My Neck. 108 min. USA / UK, English. Metrocolor, Mono.