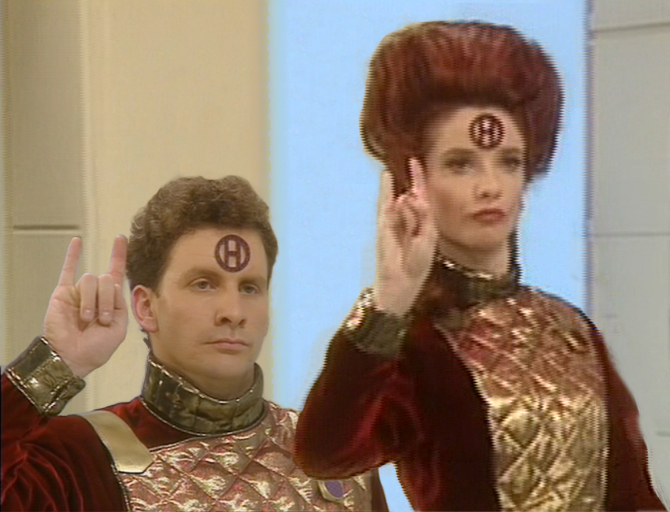 Chris Barrie and Jane Horrocks.

Red Dwarf (1992) Arnold Rimmer and Cdr. Nirvanah Crane give the Holographic Space Corp. salute.

Red Dwarf "Holoship (1992). 20 February 1992 (Season 5, Episode 1). Directed by Juliet May, written by Rob Grant & Doug Naylor. . Chris Barrie, Craig Charles, Danny John-Jules, Hattie Hayridge, Robert Llewellyn, Jane Horrocks, Matthew Marsh, Don Warrington, Lucy Briers, Simon Day, Jane Montgomery. UK, English, Colour.