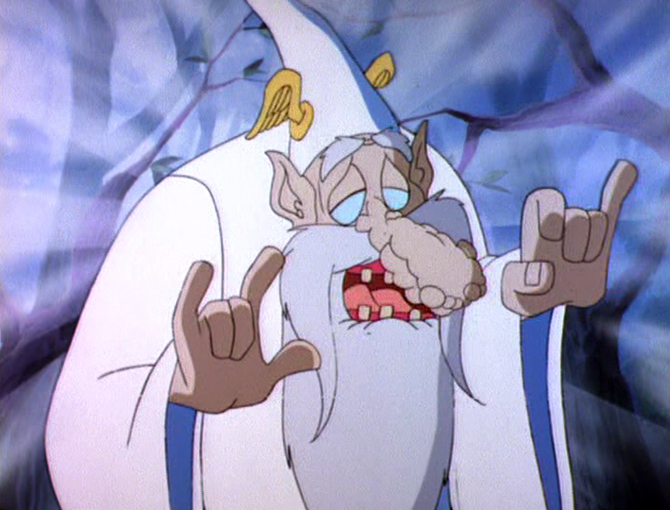 The Great Mystic Gnome.

Freakazoid (1995) The sign for "I love you" is often misused as a symbol of power and the occult. The Great Mystic Gnome: "You must change your ways and begin to fight wrongdoing instead of causing it." "How come?" "It's a good thing, so do it or I'll have you roughed up." [00:19:00]

Freakazoid "Lawn Gnomes: Chapter IV - Fun in the Sun" Episode 4 (4-104) September 30, 1995. Directed by Scott Jeralds and Turk Flipnut, written by Paul Dini and John McCann. Created by Steven Spielberg, Bruce Timm, Paul Dini. Voiced by Paul Rugg, Edward Asner, David Kaufman, John P. McCann, Tress MacNeille, Googy Gress, Tracy Rowe, Craig Ferguson, Jonathan Harris, Frank Welker, Jeff Glen Bennett, Ricardo Montalban, David Warner, Maurice LaMarche, Stephen Furst, Stan Freberg, Larry Cedar, Corey Burton, Joe Leahy.