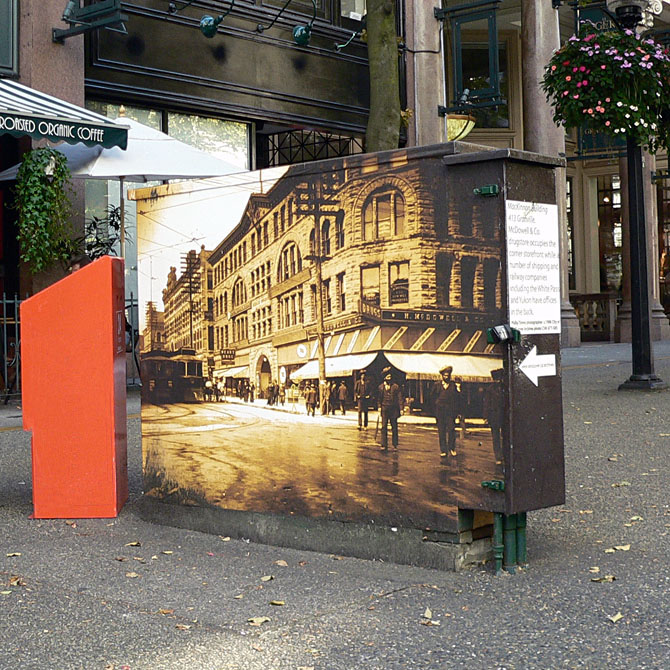 In 2003 the City of Vancouver decorated a number of downtown utility boxes with archival photographs. This box had two different photographs of the MacKinnon Building with the accompanying text: "Exterior of the newly completed MacKinnon Building, 413 Granville. Yorkshire Guarantee and Securities has the corner store front and the Masonic Hall was on the upper floor—note the Masonic symbol on the pediment. The boy on the bicycle is Arthur T. Dalton and the man in the doorway is H.H. Morris."

Old photo : Bu N162
Date: 1898
City of Vancouver Archives

The building, also called the Williams Block, was torn down in the mid 1920s.