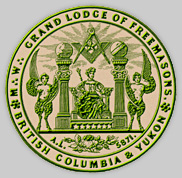 Annual Communication Grand Lodge A∴ F∴ & A∴M∴ British Columbia & Yukon Prince George 2018

The Grand Lodge of British Columbia and Yukon will hold its 147th Annual Communication on 21, 22, and 23 June 2018 in Prince George, British Columbia. Walk-in registration will open onsite at 12:00 pm on Thursday, 21 June.

Visit the 2018 Annual Communication Committee website for details.