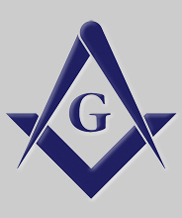 Annual Communication Grand Lodge A∴ F∴ & A∴M∴ British Columbia & Yukon Langley 2017 22-24 June 2017

Registration options: Register and pay online. ENTER PAYMENT ONCE ONLY Please be patient with the Registration Form and payment confirmation. Register and pay manually. Download the pdf form, fill in the fields, print and mail it in with your payment.

ACCOMODATION & INFORMATION

Visit the host committee's website for further details: gl2017.com.

GUESTS OF GRAND LODGE

Do not register online: contact the Grand Secretary's office.

REGISTRATION PROBLEMS?

Contact the Registrar: W Bro. Kevin Patterson General concerns: RW Bro. Michael Landsfried All information is for the use only of the Grand Lodge of BC&Y and in accordance with the Personal Information Privacy Act (PIPA) 2004/01/01. Privacy Officer: R.W. Bro. George Moore, Grand Secretary.