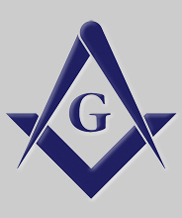 142nd Annual
Annual Communication Grand Lodge A∴ F∴ & A∴M∴ British Columbia & Yukon Burnaby 2013 6083 MCKAY AVENUE, BURNABY, BRITISH COLUMBIA, V5H 2W7, CANADA 20-22 June 2013

The Grand Lodge of British Columbia and Yukon will hold its 142nd Annual Communication on 20-22 June 2013 at the Hilton Vancouver Metrotown Hotel in the City of Burnaby, British Columbia. Room bookings Reservations for rooms at the Hilton Vancouver Metrotown Hotel can now be made at hilton.com. Registration options: On Site Registration 'Early bird' reduced registration fee of $45 available until April 30, 2013. May 1 to June 14 pre-registration rate is $50. Walk-in registration is $55. Accommodation Click HERE for details.

GUESTS OF GRAND LODGE

Do not register online: contact the Grand Secretary.

REGISTRATION PROBLEMS? -->

Contact the Registrar: W Bro. Patrick Wells All information is for the use only of the Grand Lodge of BC&Y and in accordance with the Personal Information Privacy Act (PIPA) 2004/01/01. Privacy Officer: R.W. Bro. George Moore, Grand Secretary.