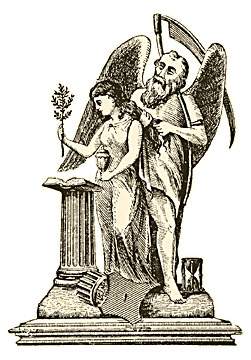 Detail of a full page illustration, reprinted from History of Freemasonry Derived from Official Sources throughout the World. by Robert Freke Gould. John C. Yorston Publishing Co., Philadelphia: 1886. Found on the front section designated for the owner's personal Masonic record. No artist attributed.
(1 1/2" x 2 3/8" printed size)

Download a 72k (LZW compression) black and white tif file.